At Hauer Music, we carry a wide variety of new and used music instruments. From your basic new electric guitar, to a vintage electric from the 60's and just about everything in between. Stop by our store located in Centerville Ohio and let one of our experienced sales professionals assist you with your next instrument purchase or rental.
Musical Instruments We Carry
Electric Guitars
Bass Guitars
Acoustic Guitars
Drum Kits
Saxophones
Banjos
Grand Pianos
Upright Pianos
Baby Grand Pianos
Amps
Cymbals
Flutes
Clarinets
Trumpets
Tubas
Euphoniums
Violins
Violas
Cellos
Digital Pianos/Keyboards
And More!
Musical Accessories
Instrument Cases
Strings
Reeds
Cleaning Cloths
Sheet Music
Sound Gear
Cables
Tuning Forks
Guitar Picks-One of the largest selection in Ohio!
And Much More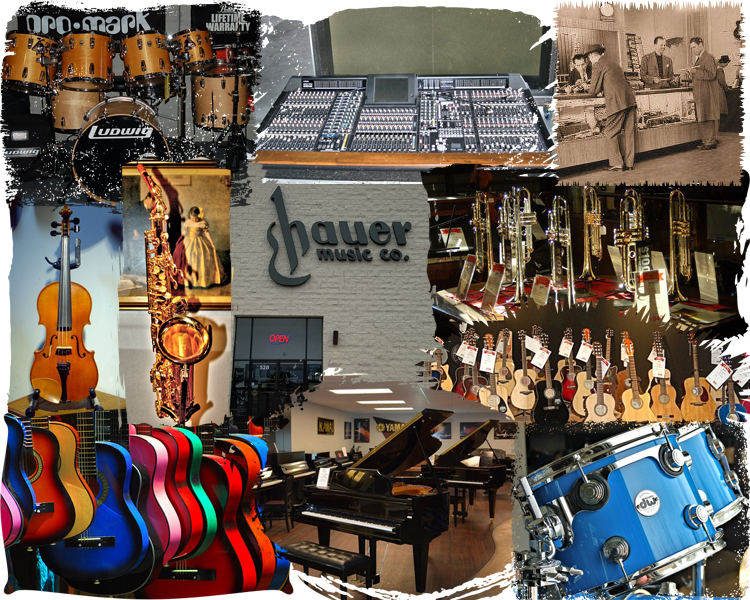 Hauer Music carries one of the most varied inventories of any music store in Southwest Ohio. Stop by today and see what sets Hauer Music apart from other music stores.